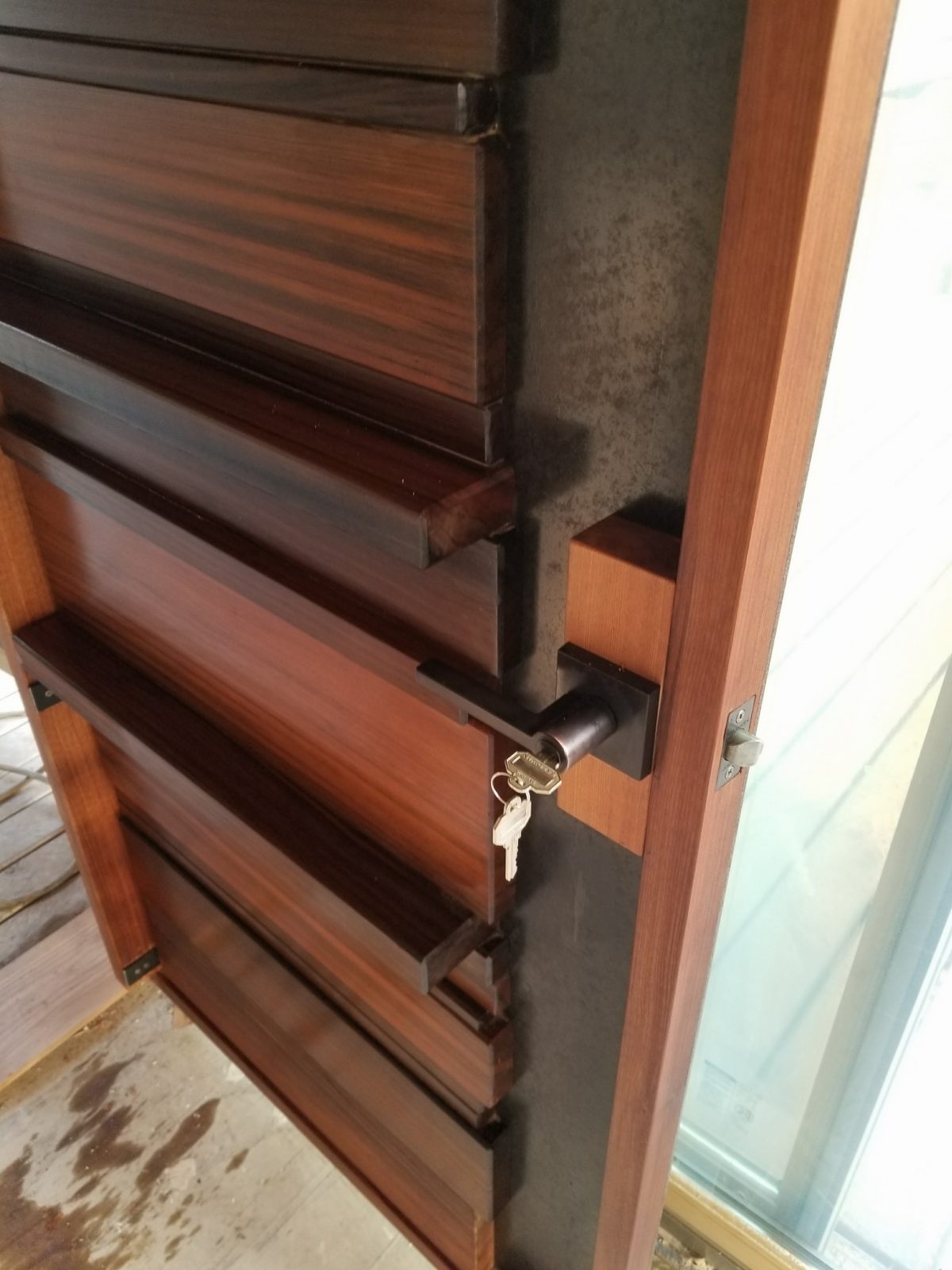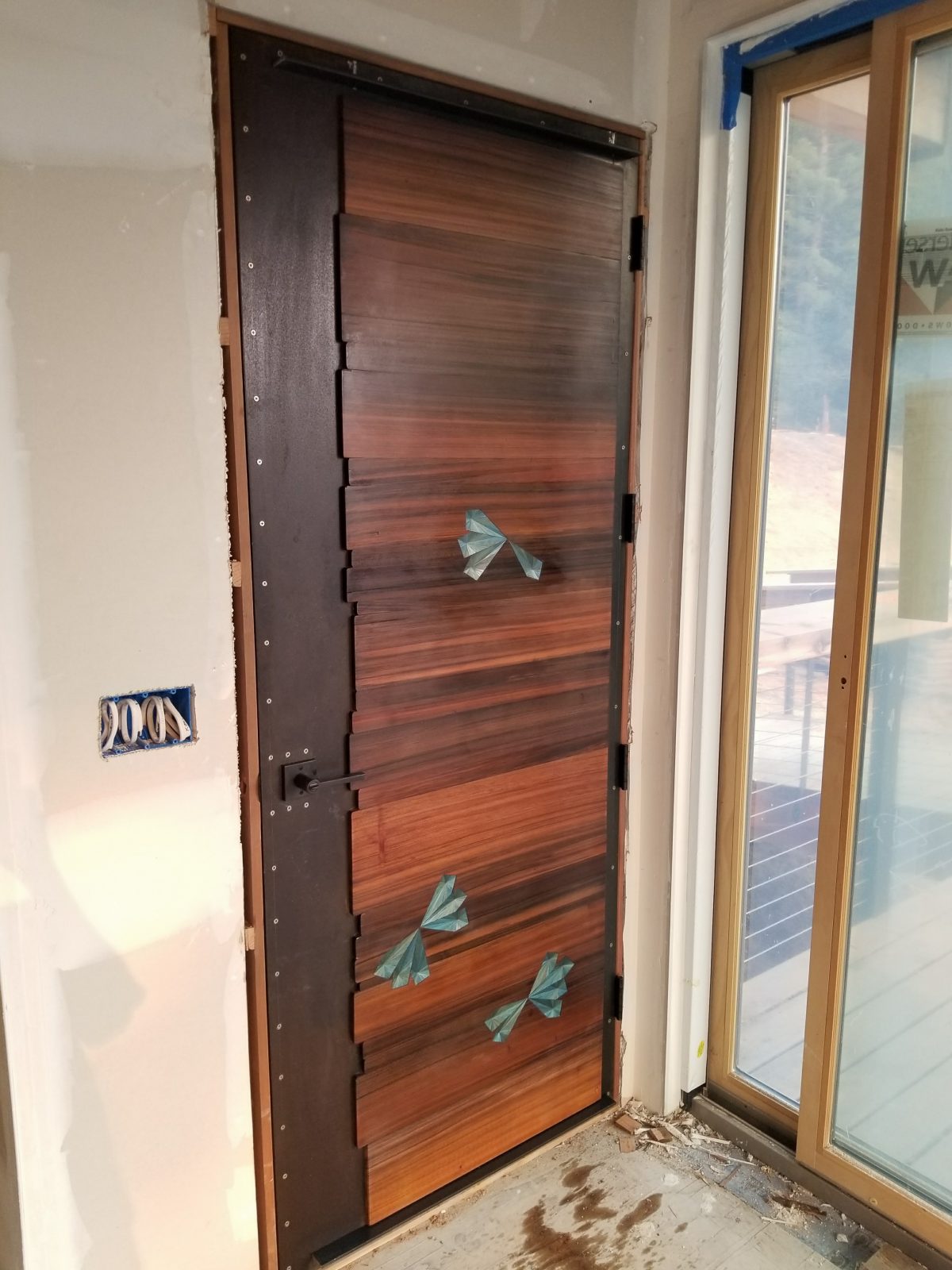 These two images are the inside and outside view of a slab door. Two of the three windows are operable and slide up/down.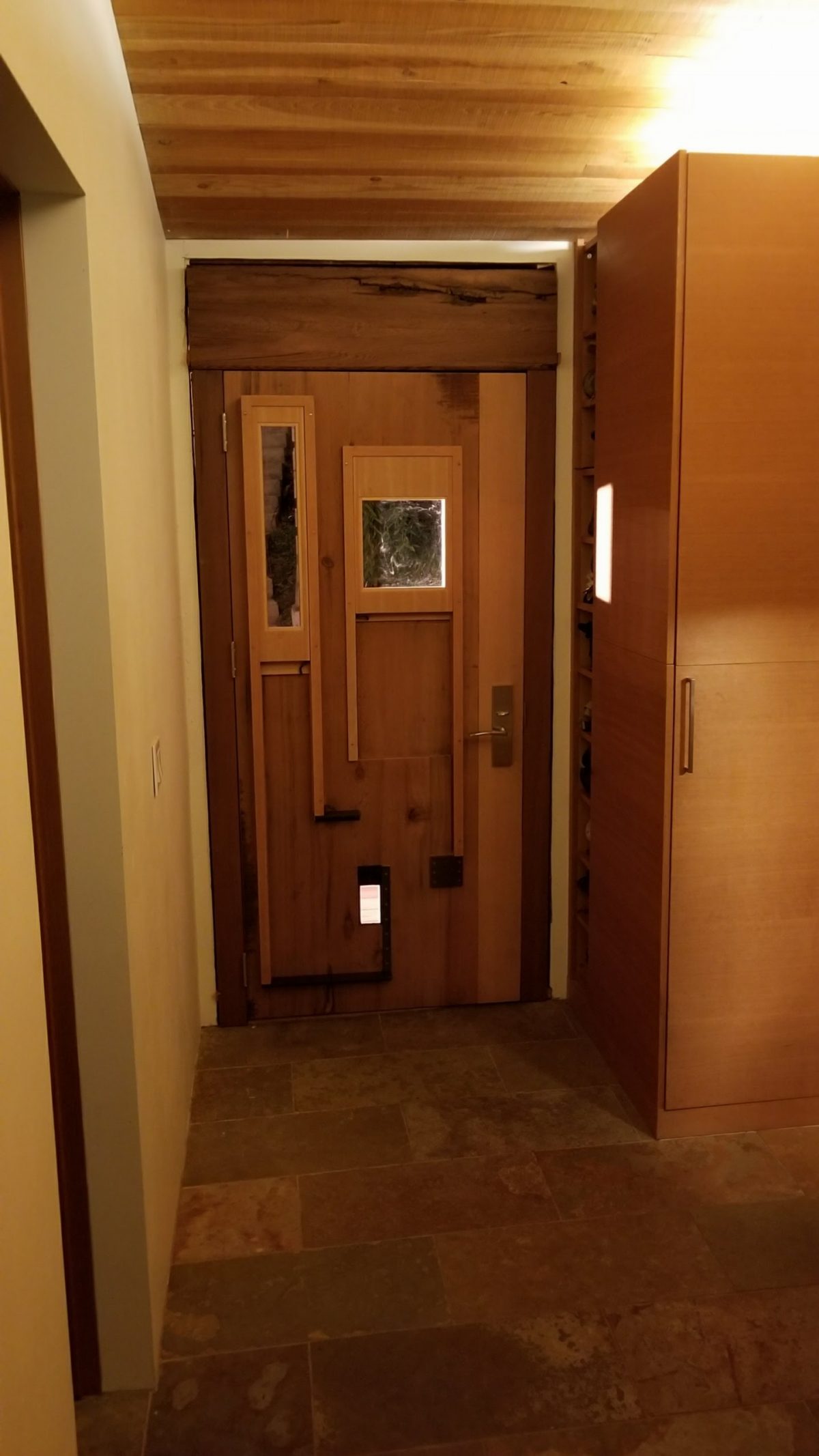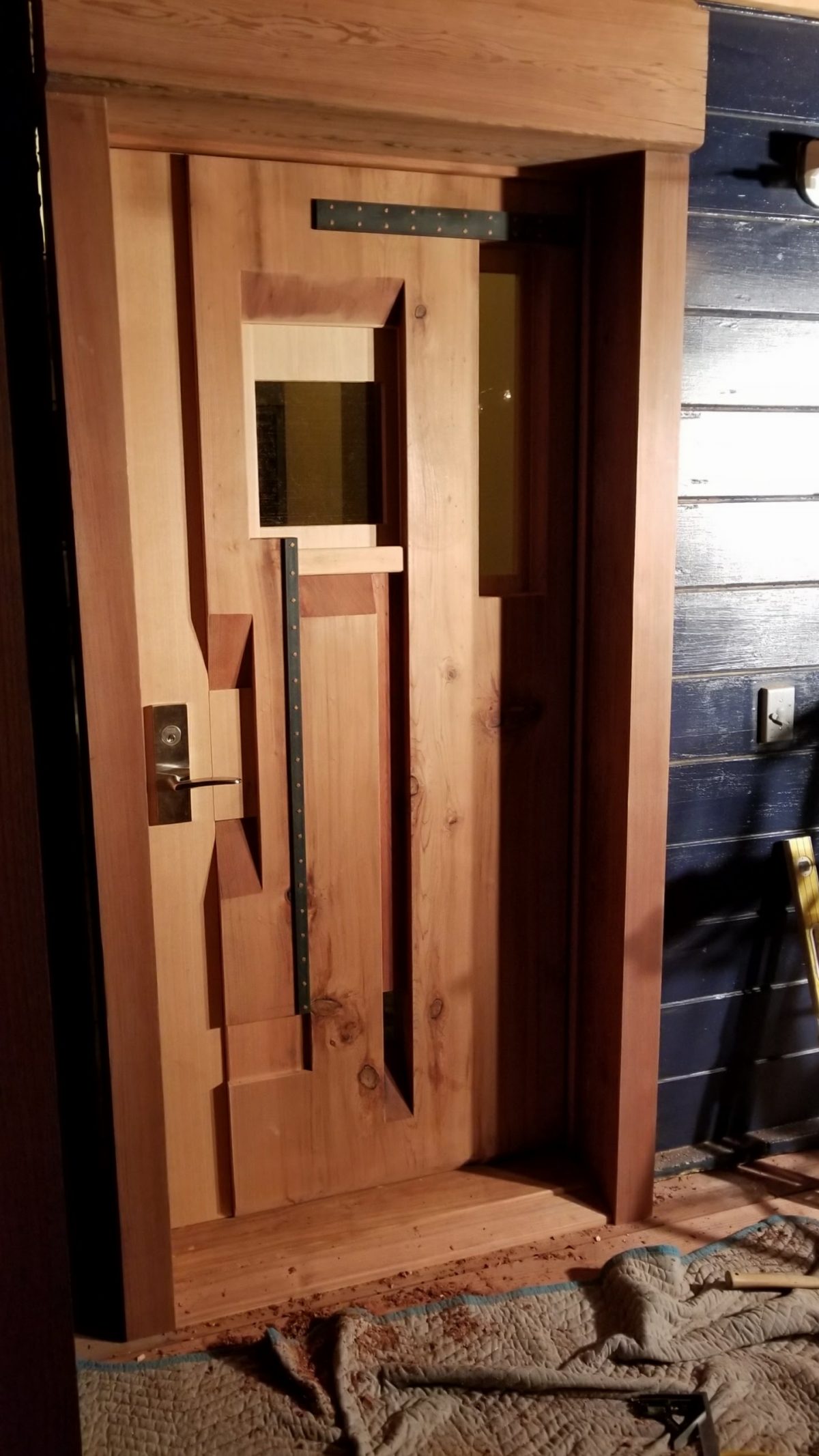 Hand blown glass elements are a nice way to bring an organic feel to the project.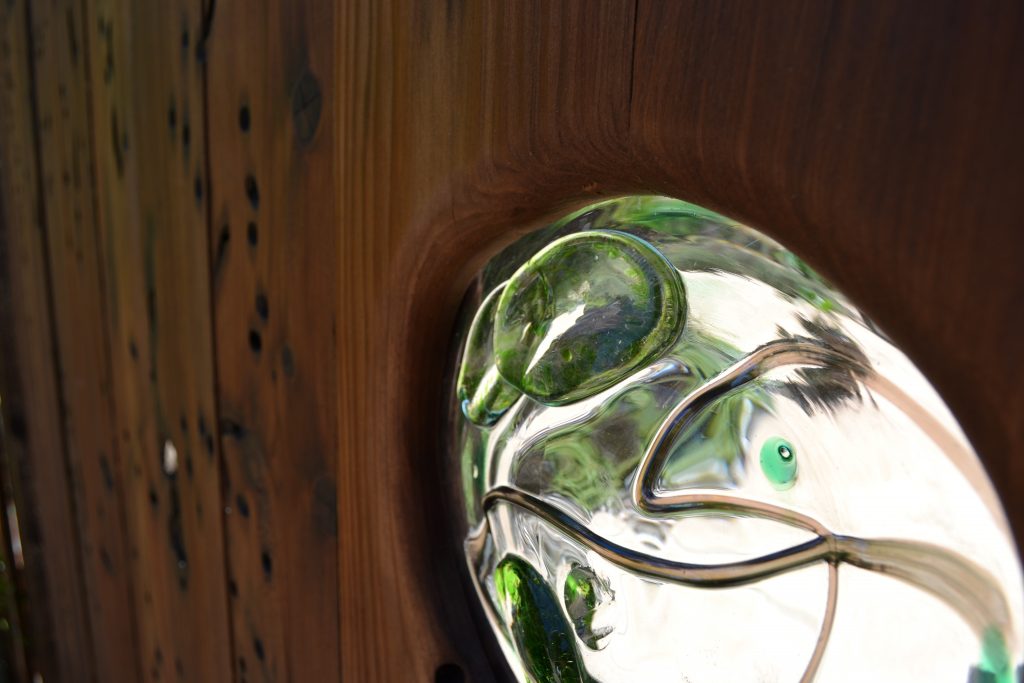 This is a door I made for the Mendocino Coast Botanical Gardens.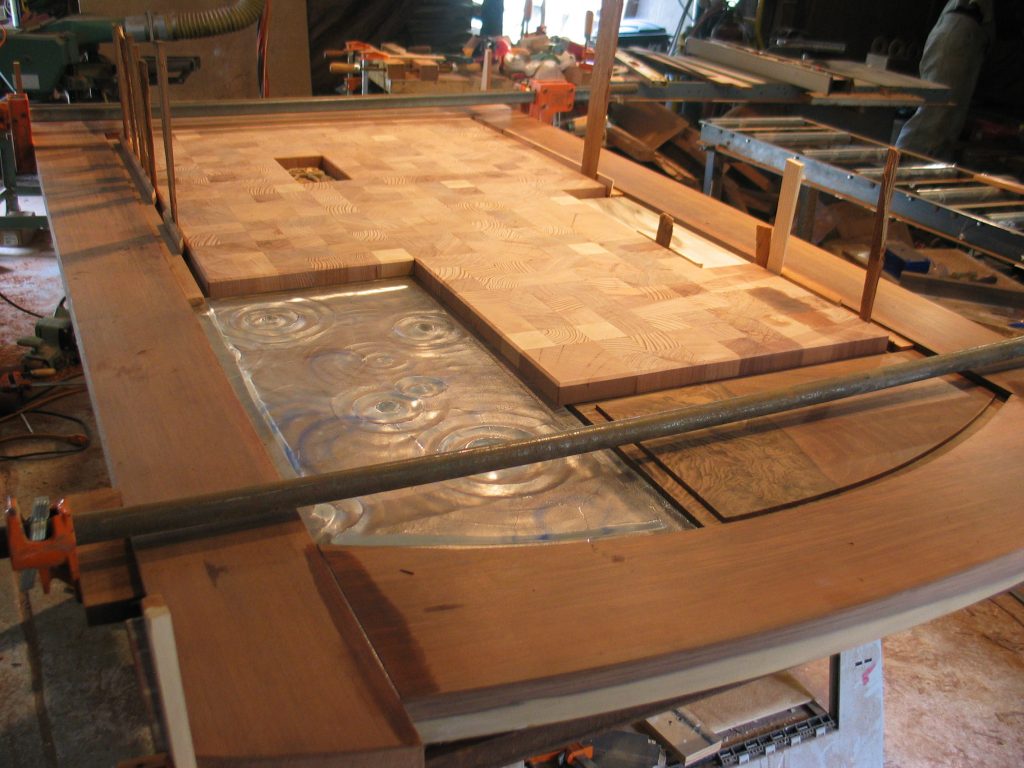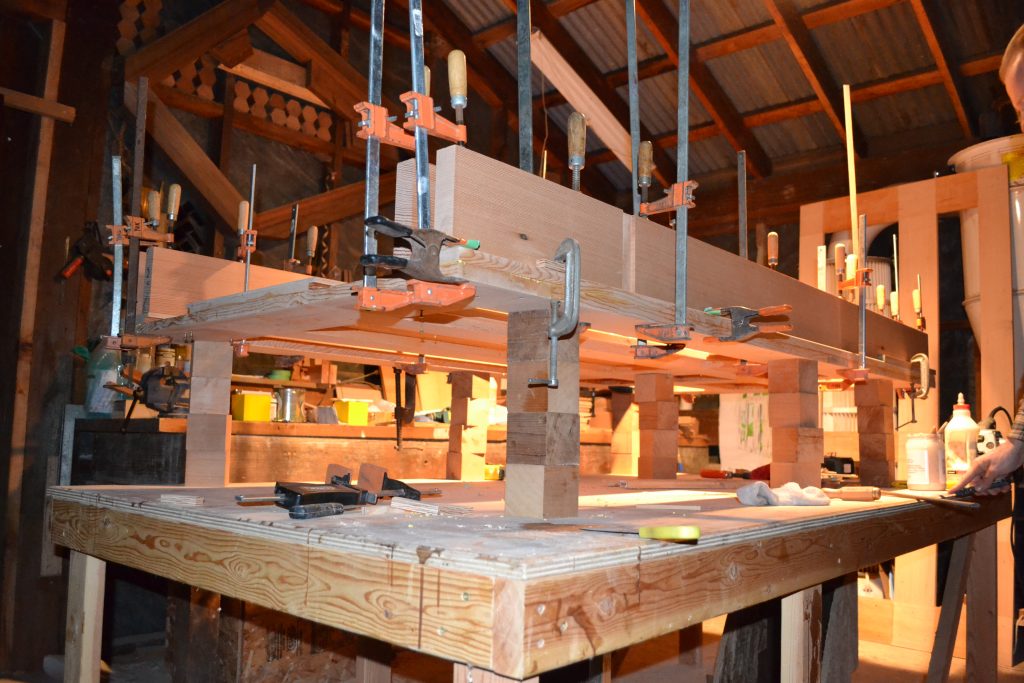 Here is my "Orion Door". It has the constellation represented with hand-worked glass stars which transmit light through the door.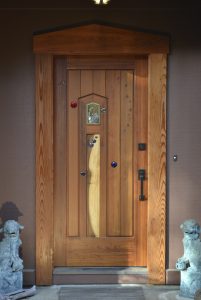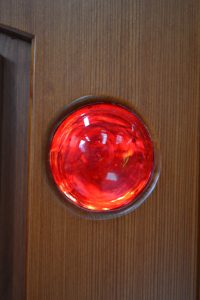 I created a booth for the American Craft Council show in San Francisco and this large pivot door was the center piece of my booth.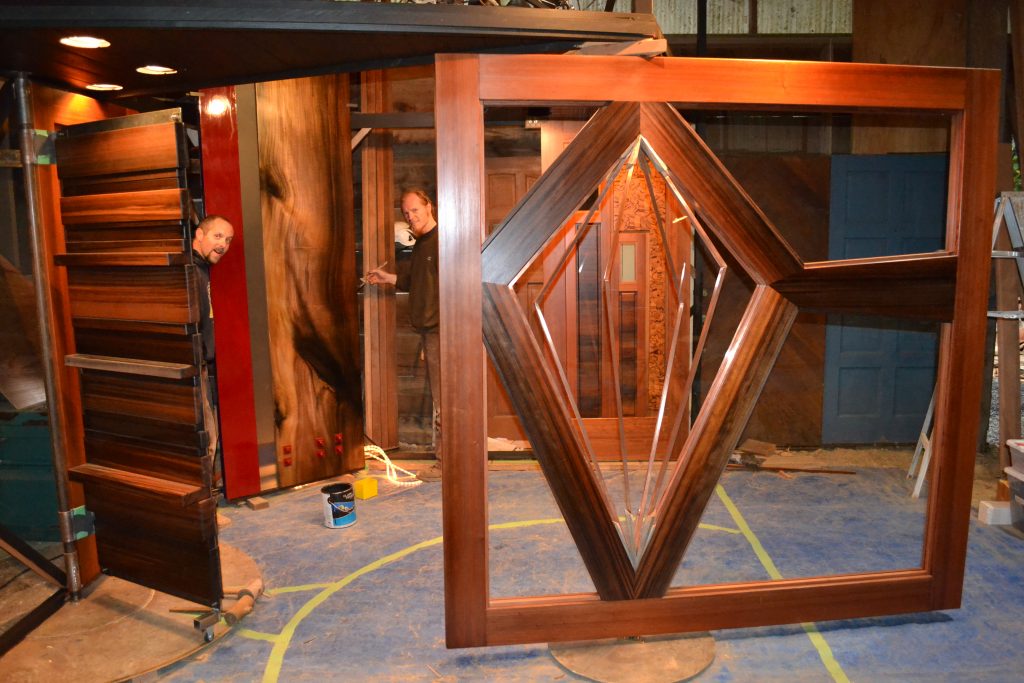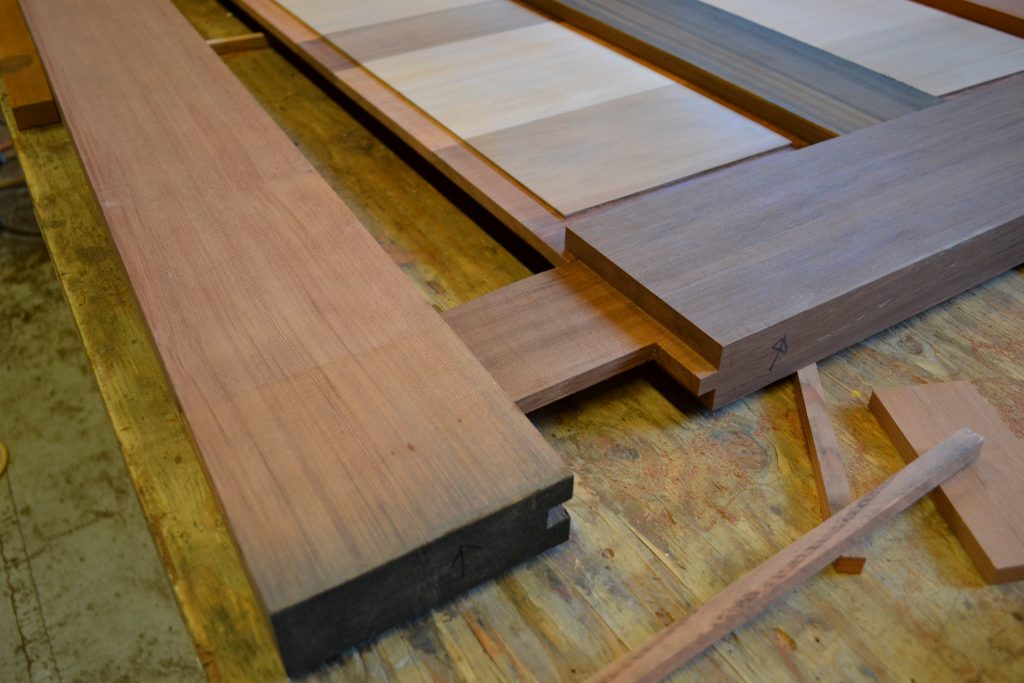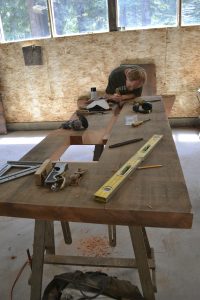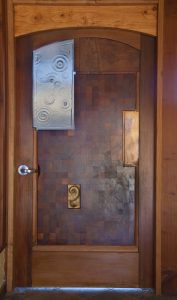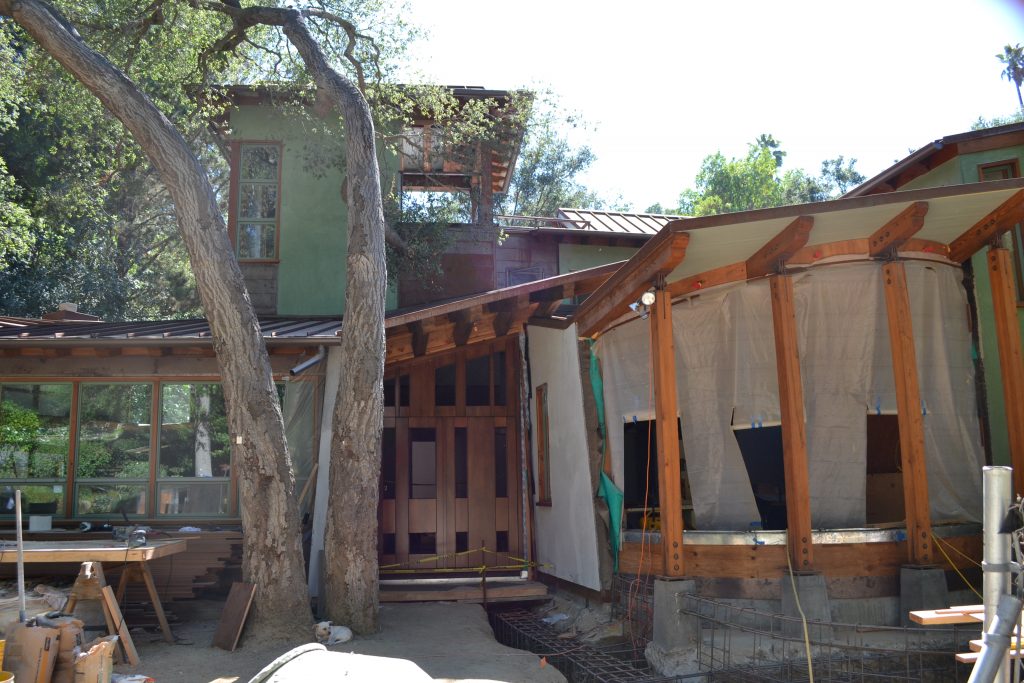 I made a door for a home in Sherman Oaks, CA that was a collaboration with Michael Heacock, the home's architect.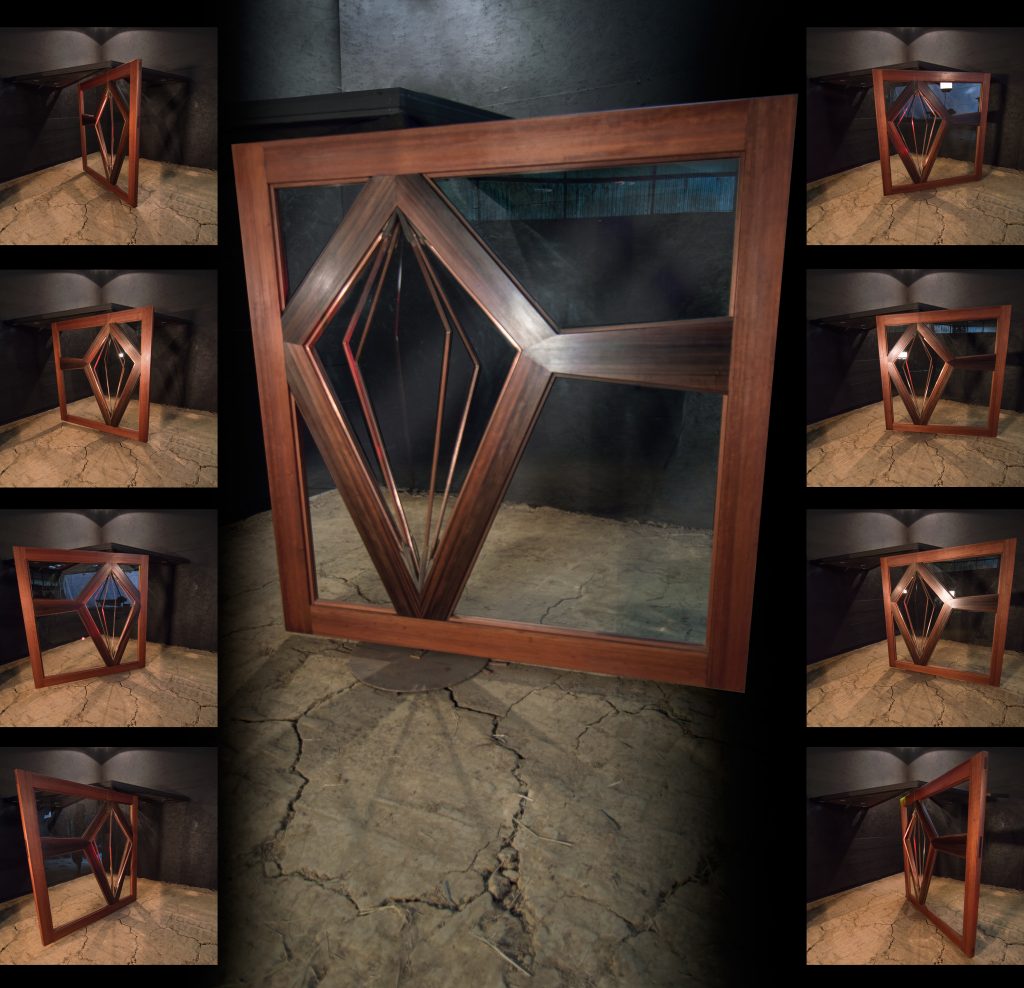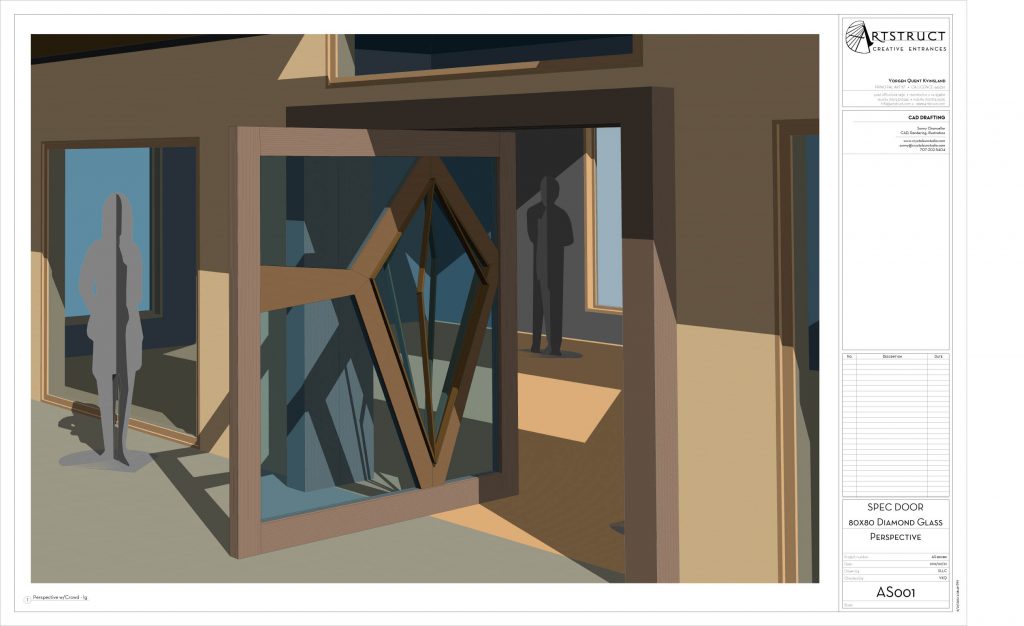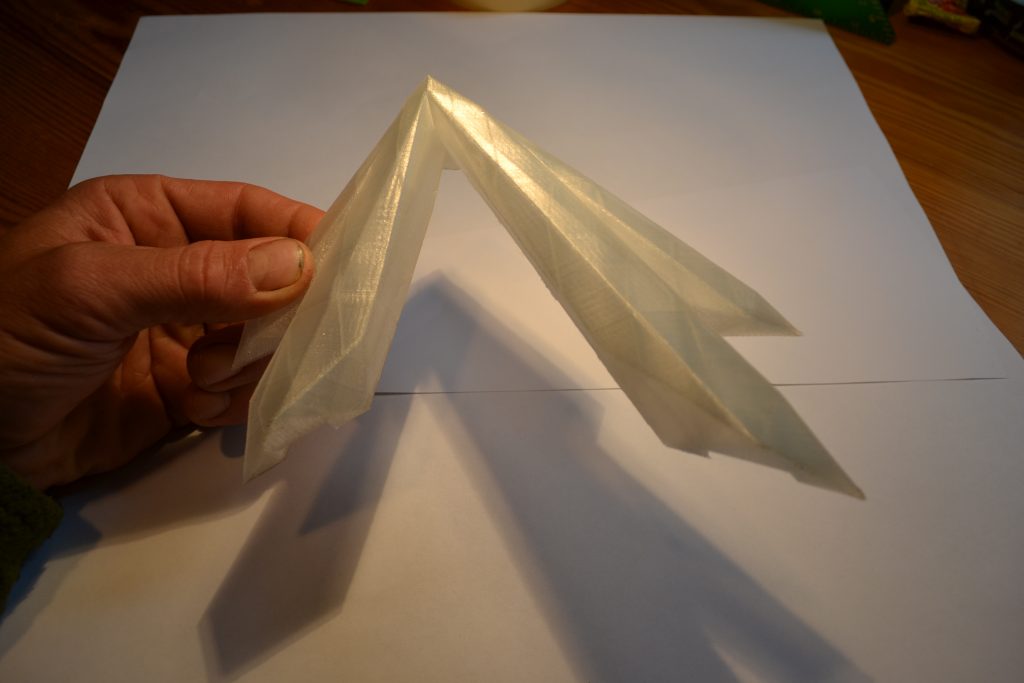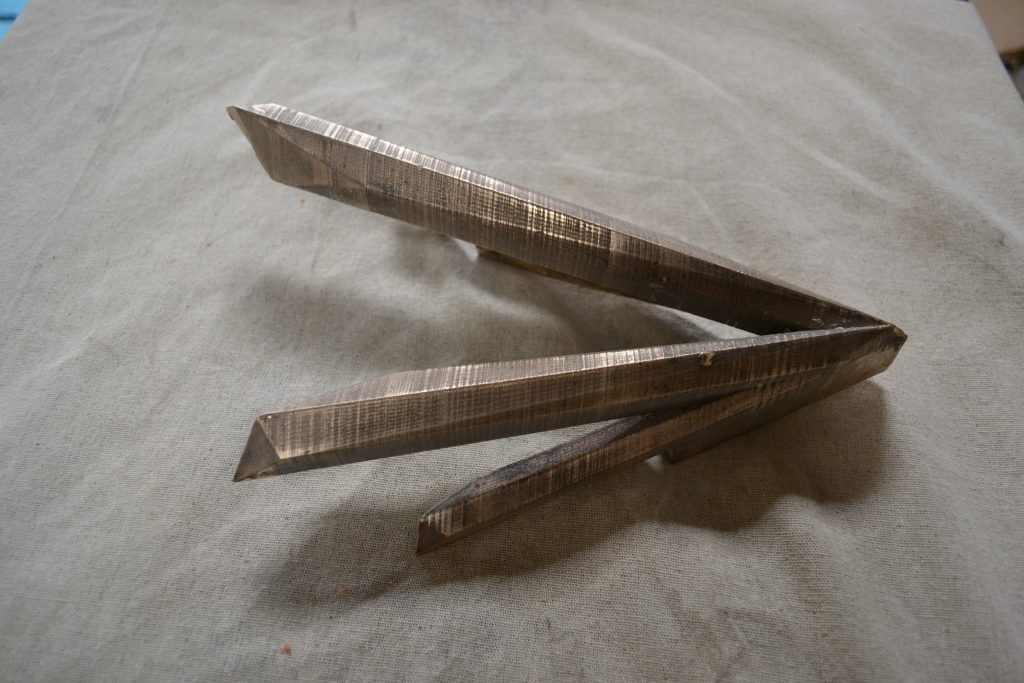 This next image is perhaps one of the most tactile physically… so difficult to be felt via a picture. The subtelty of the concaved surface is accentuated by the fine grain of wood.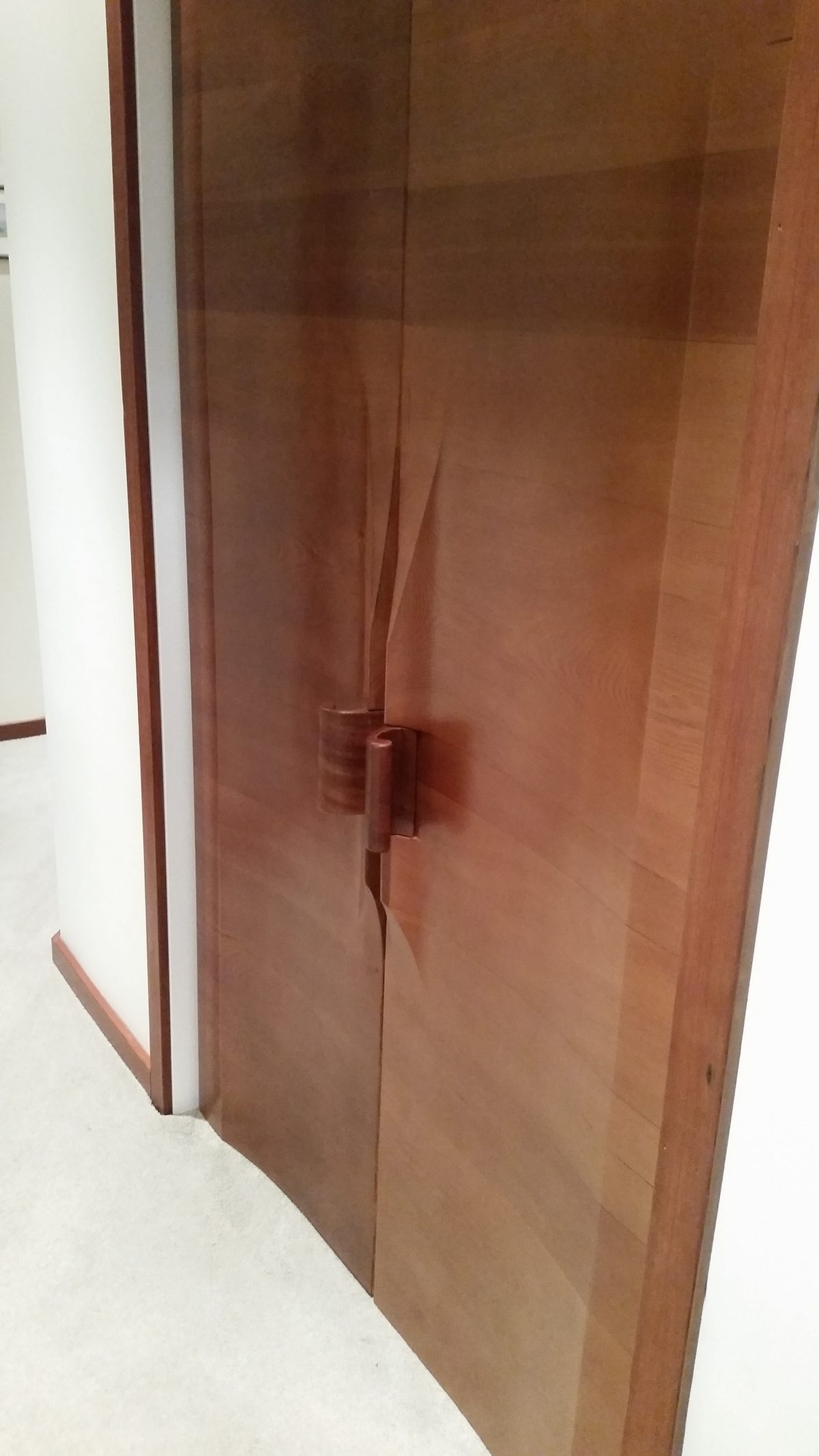 This CNC cut double door needed specialty handles so I worked with Sunny Chancellor to model the handlesets to match. These one of a kind components were 3-d printed.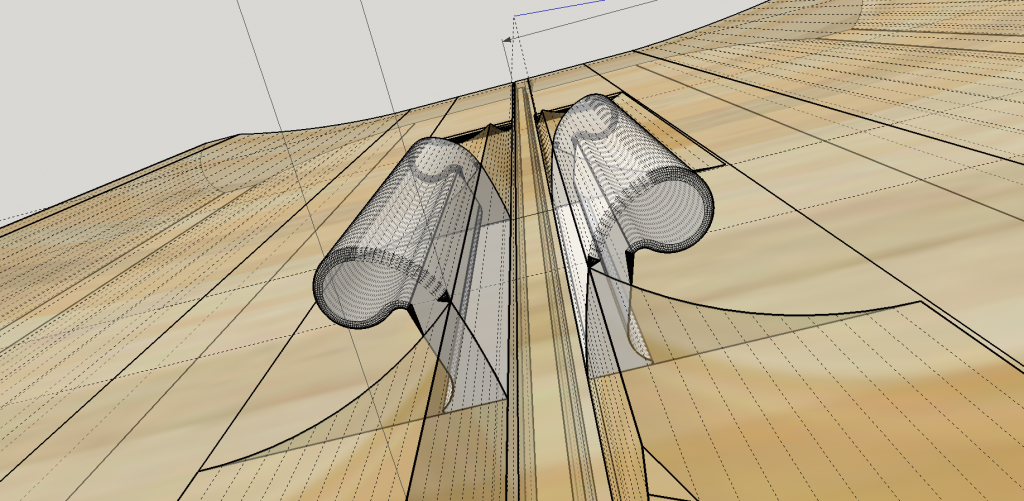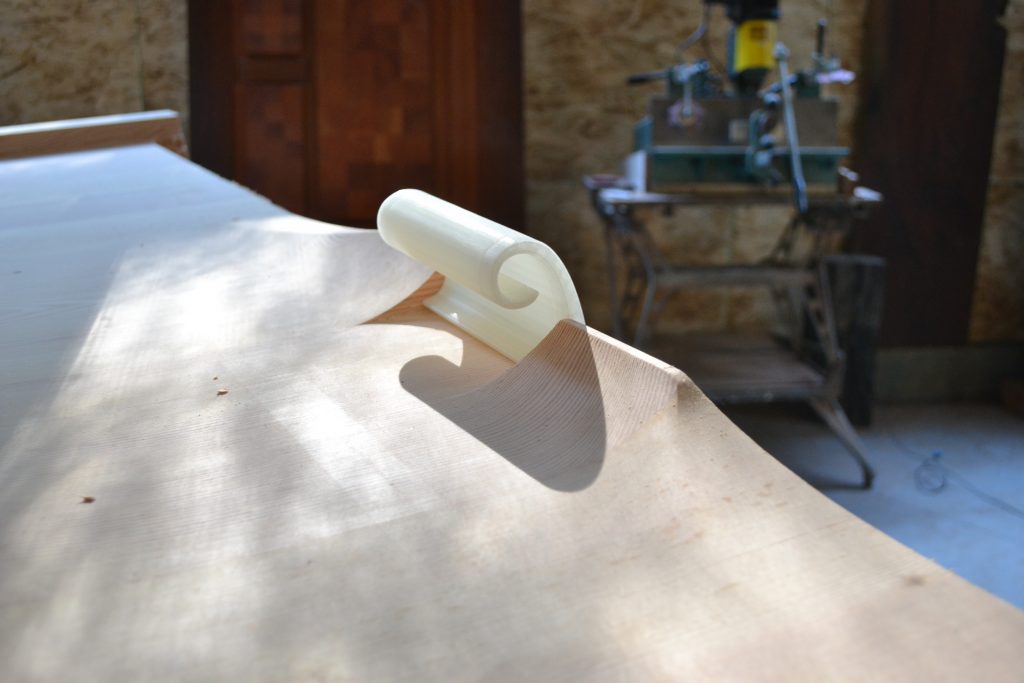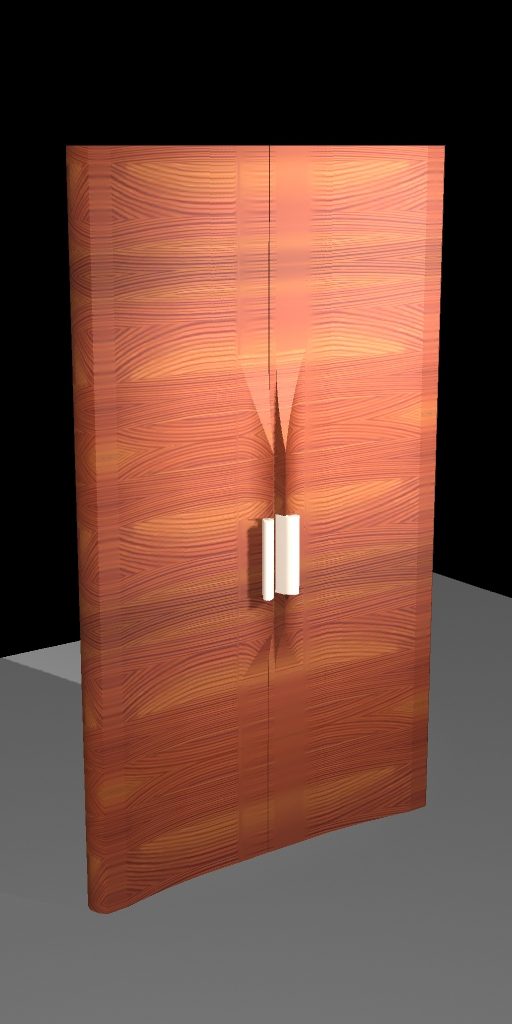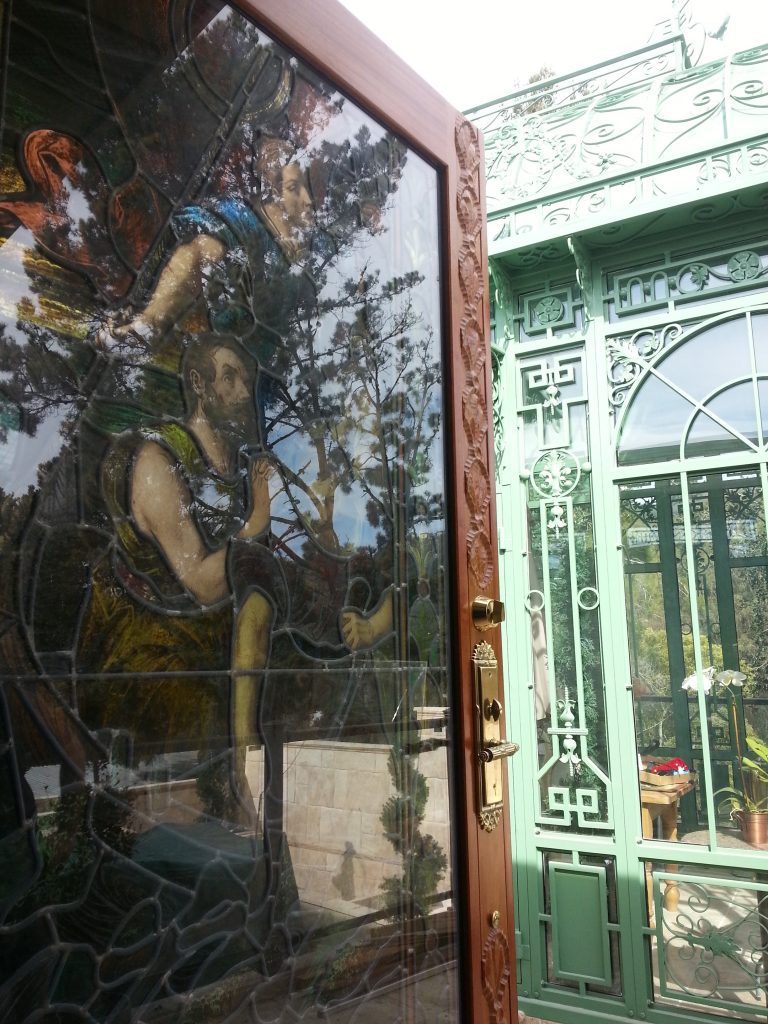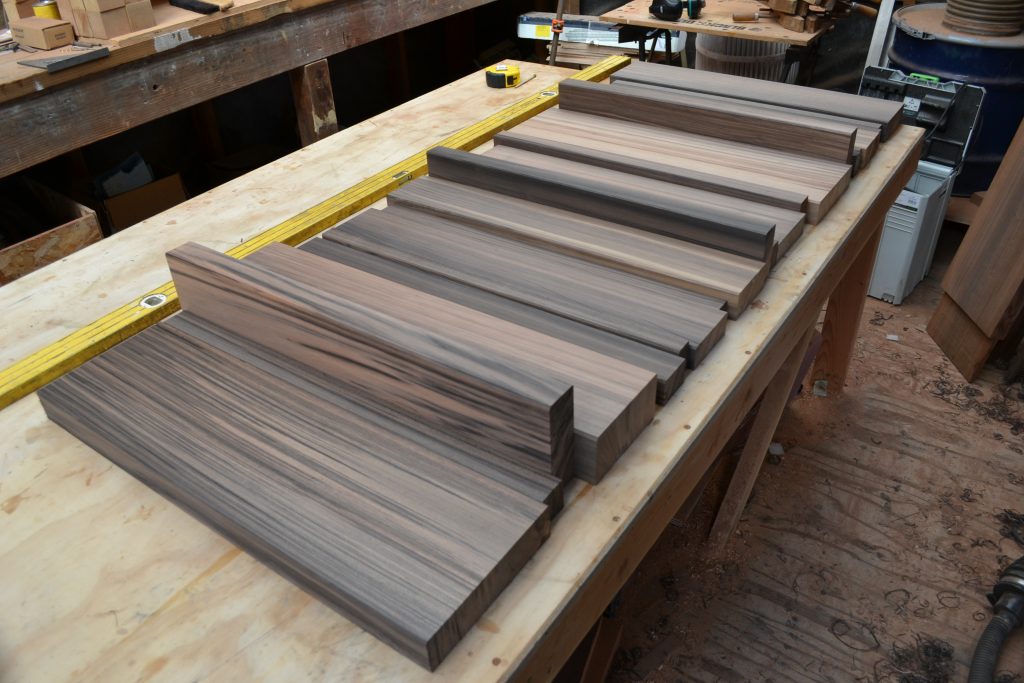 This home in Sausalito needed an extra special entry….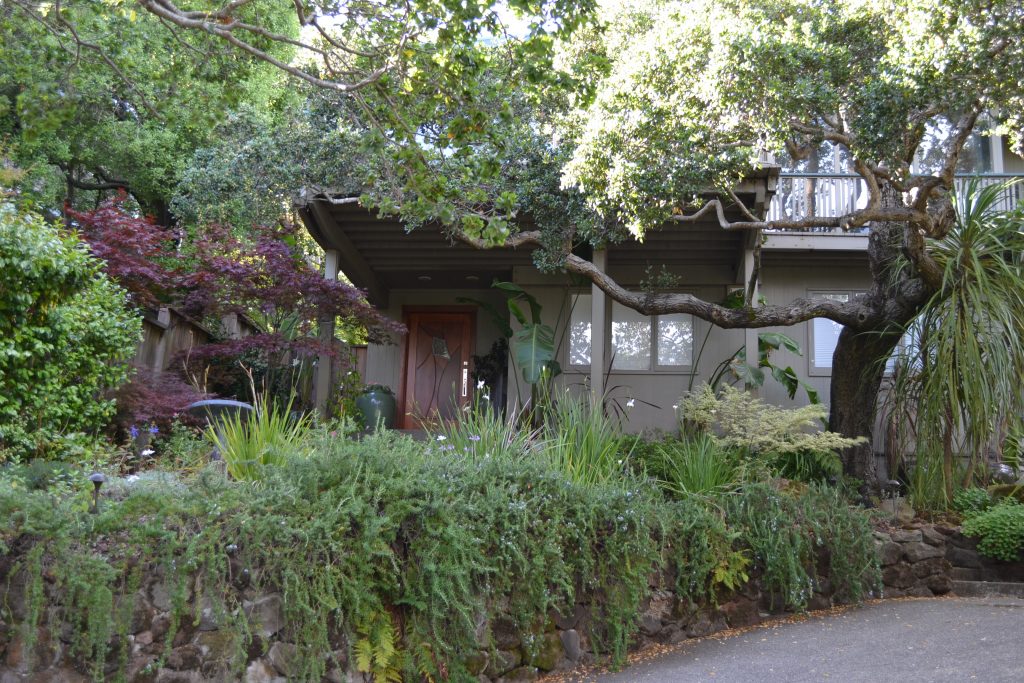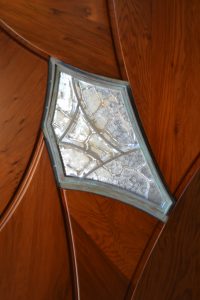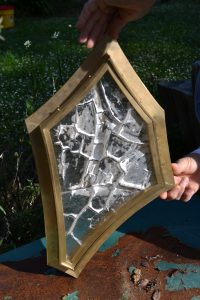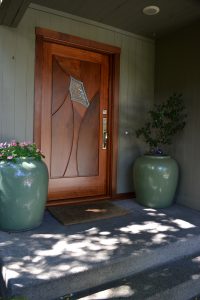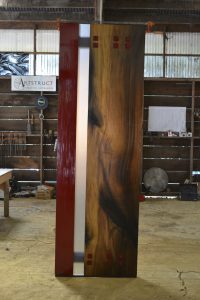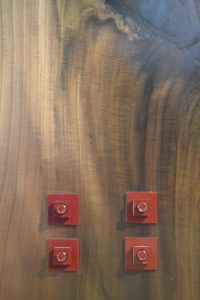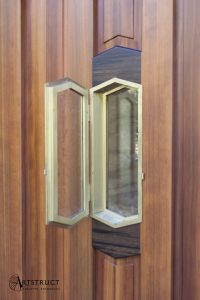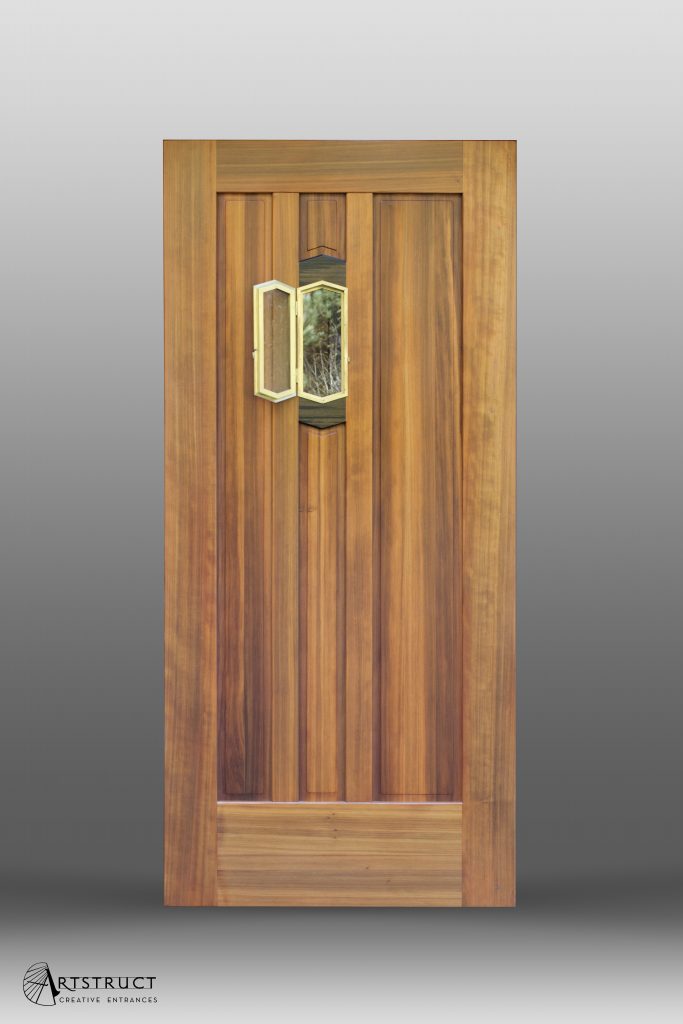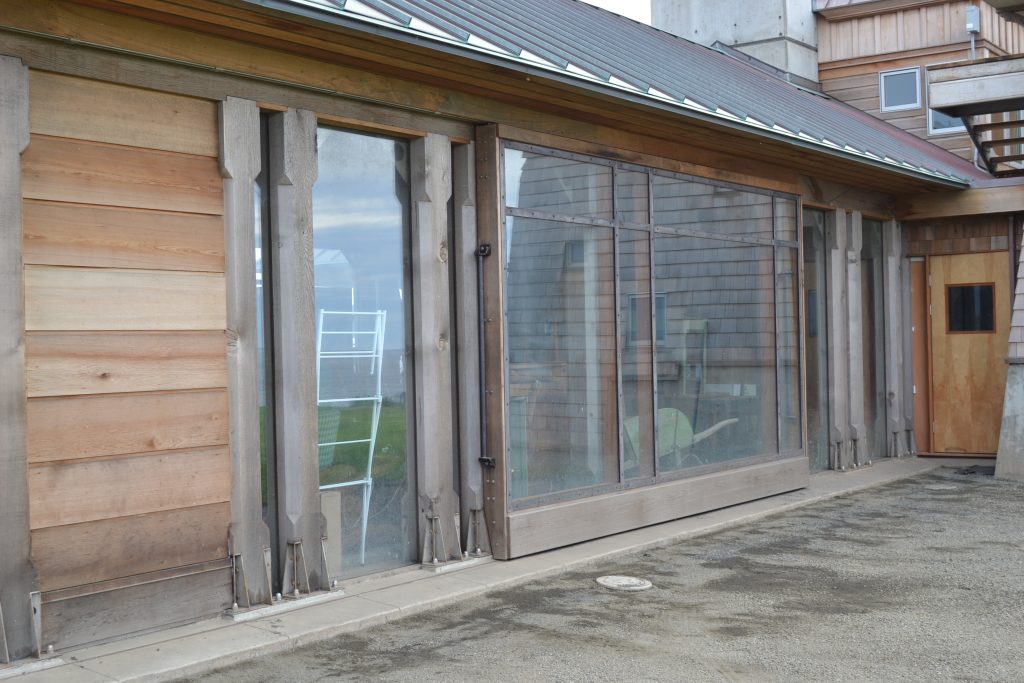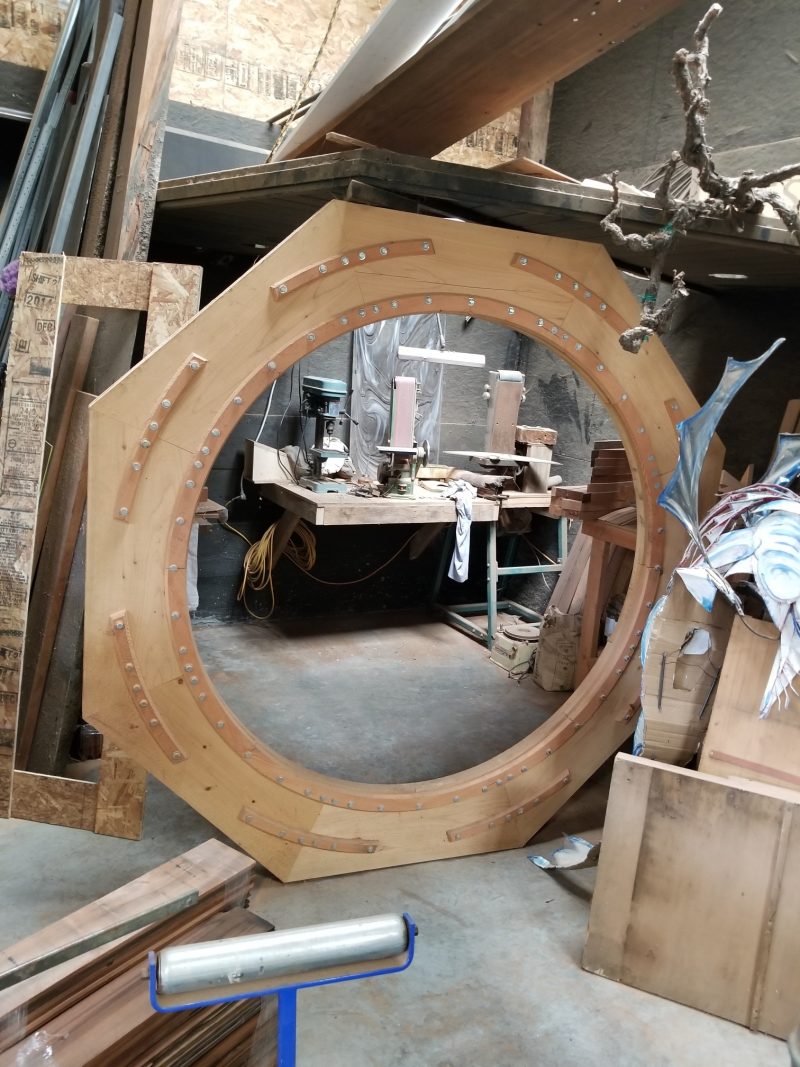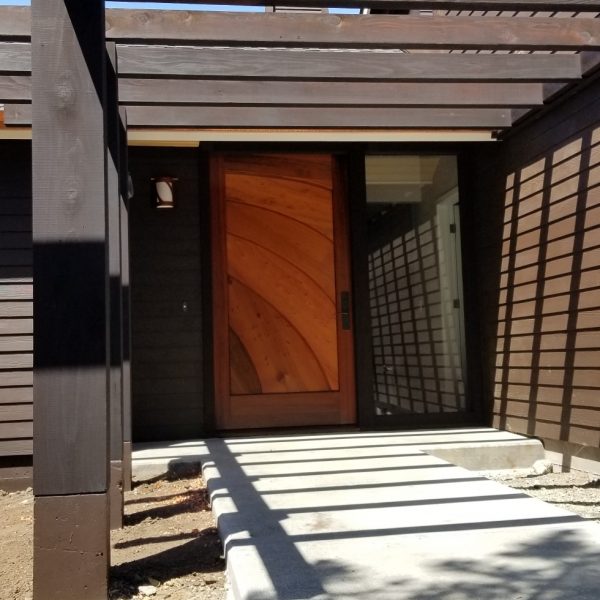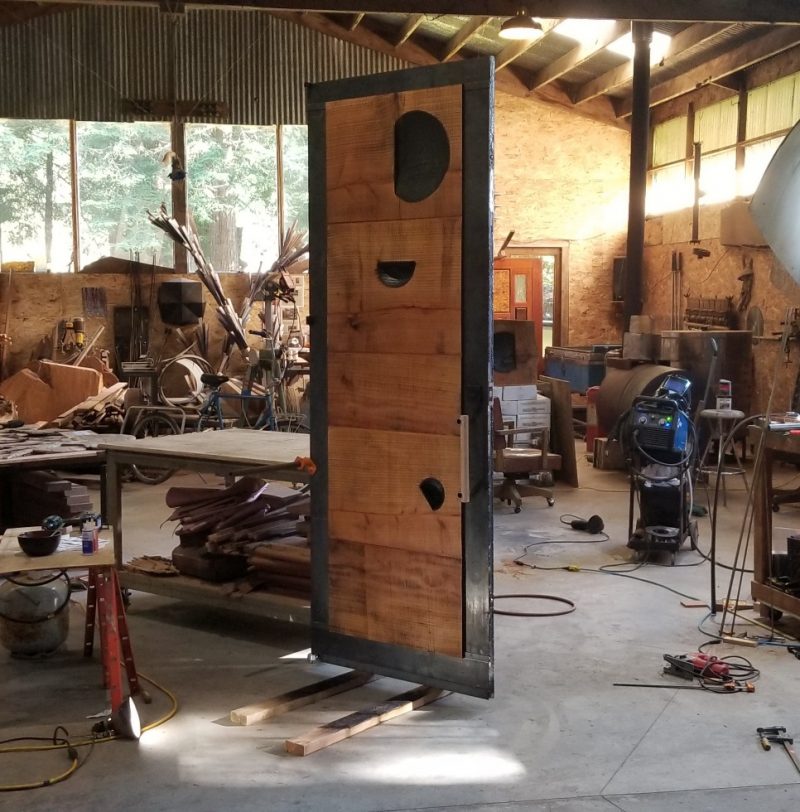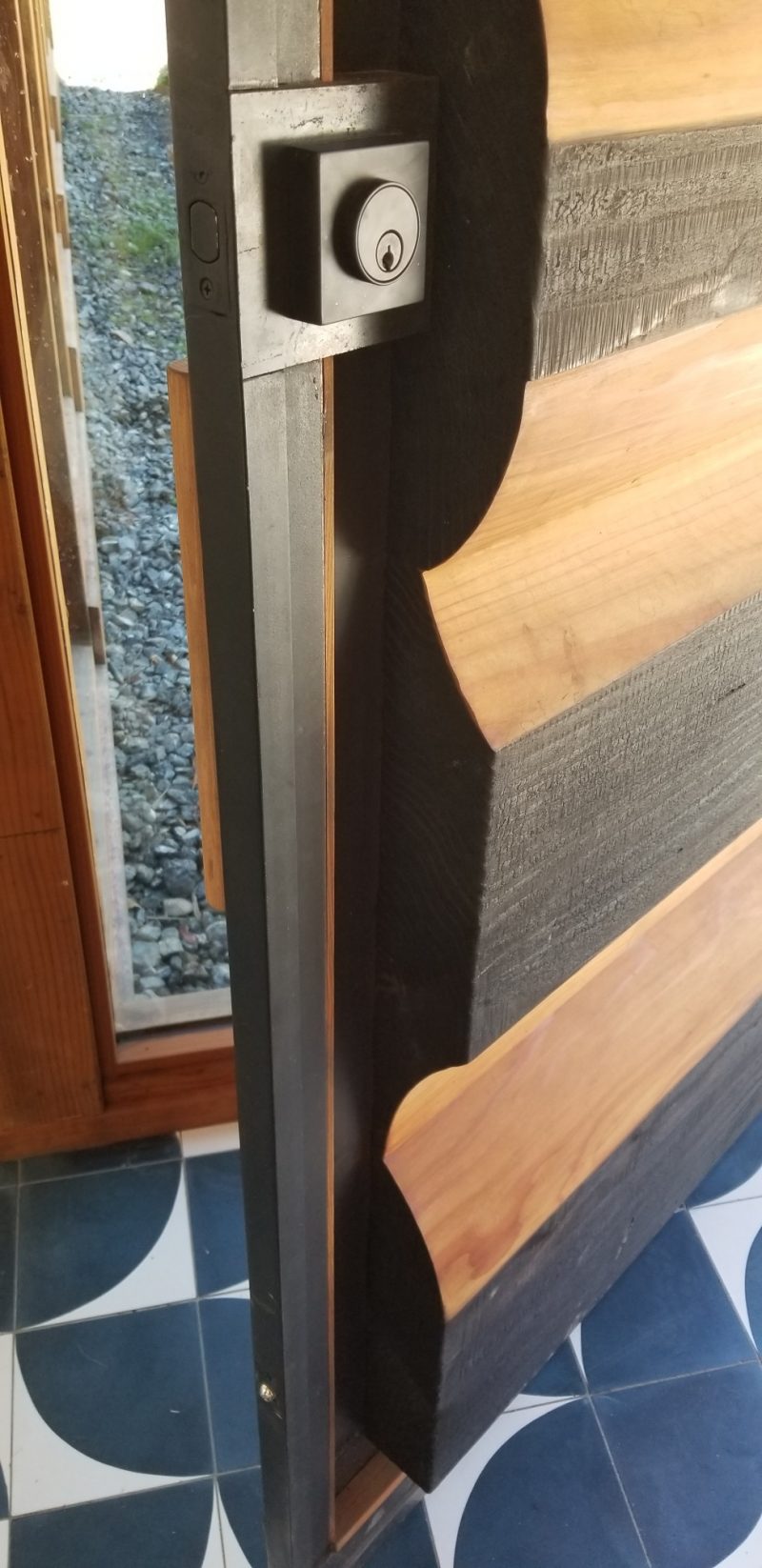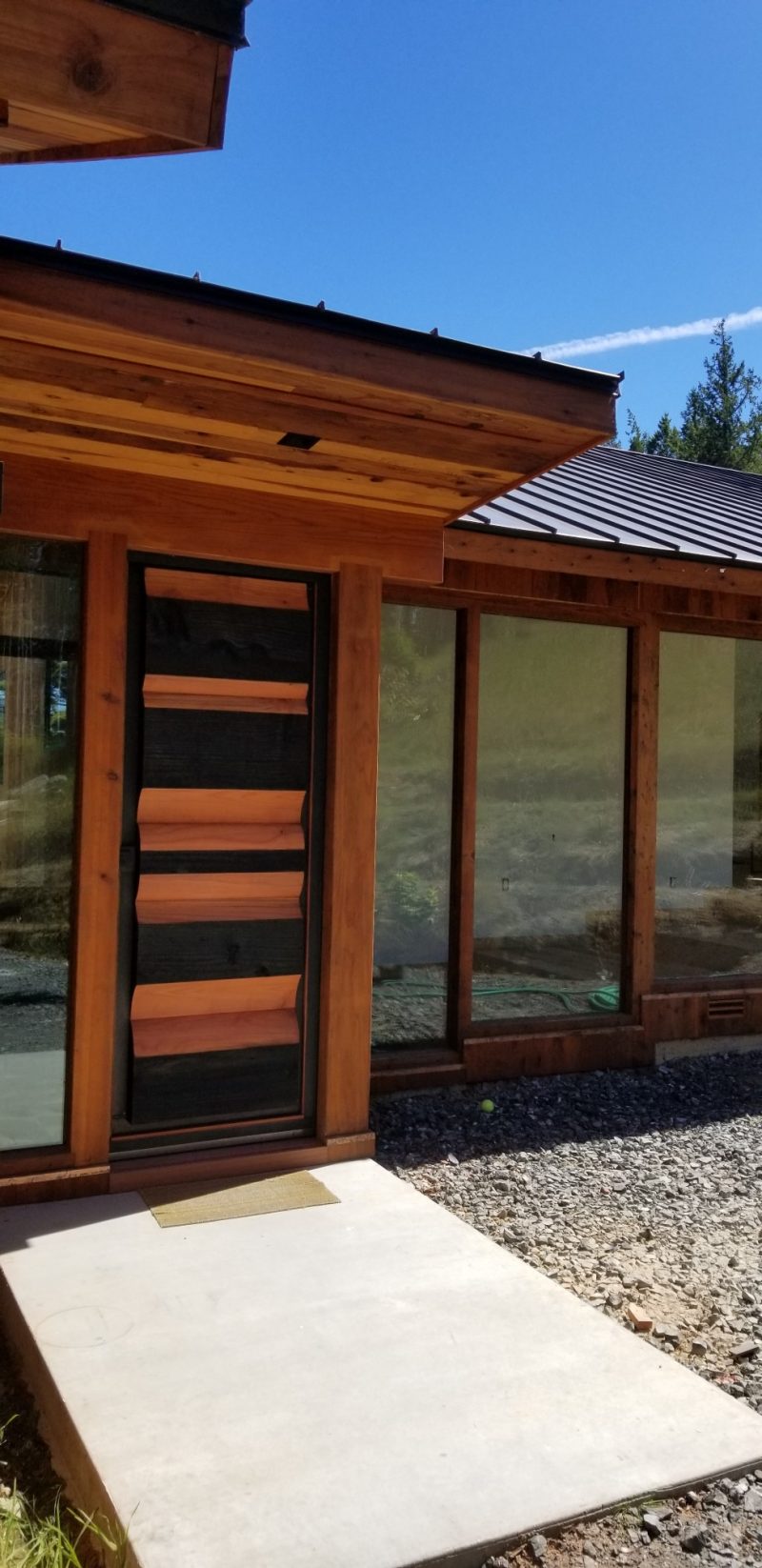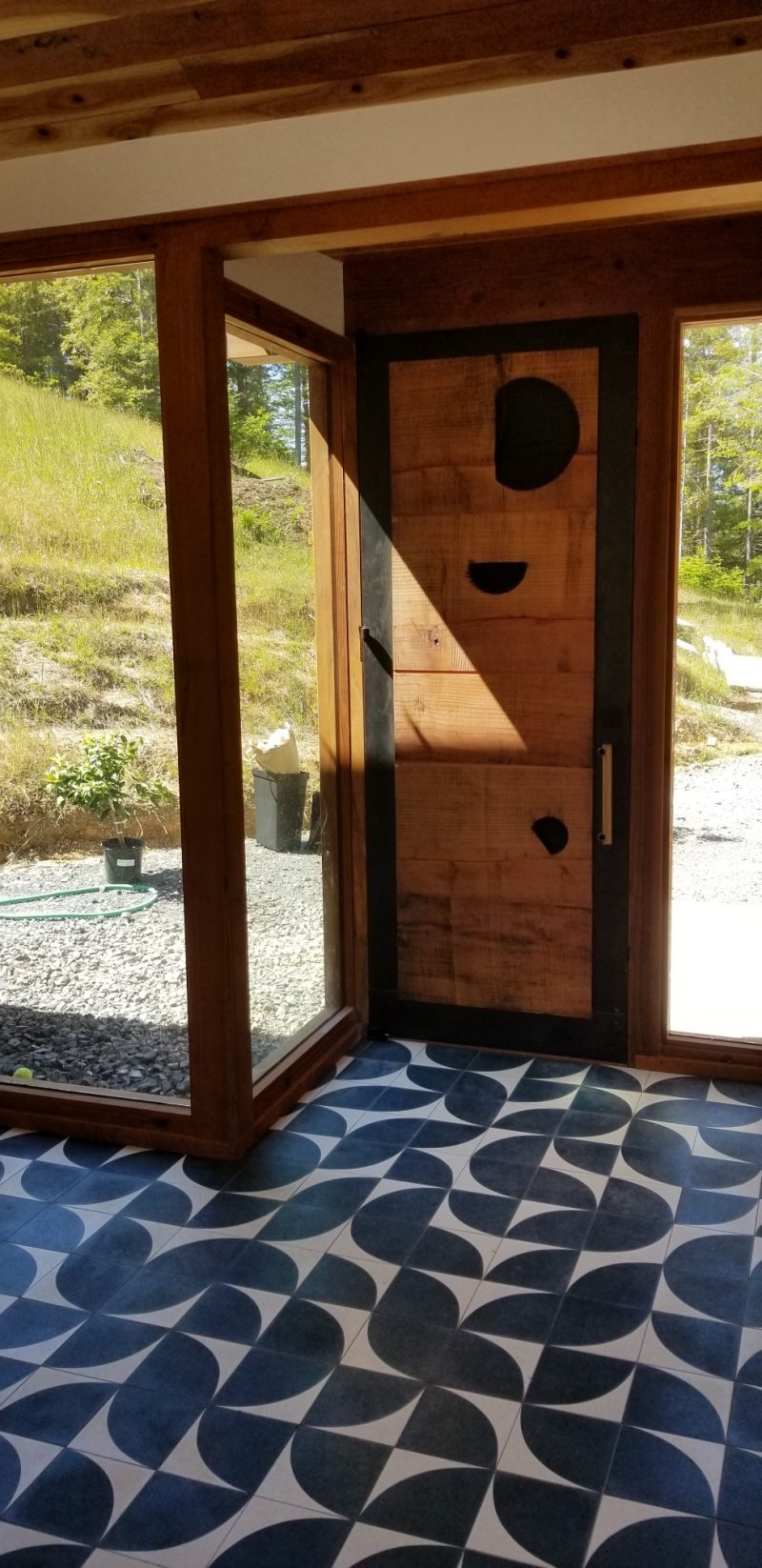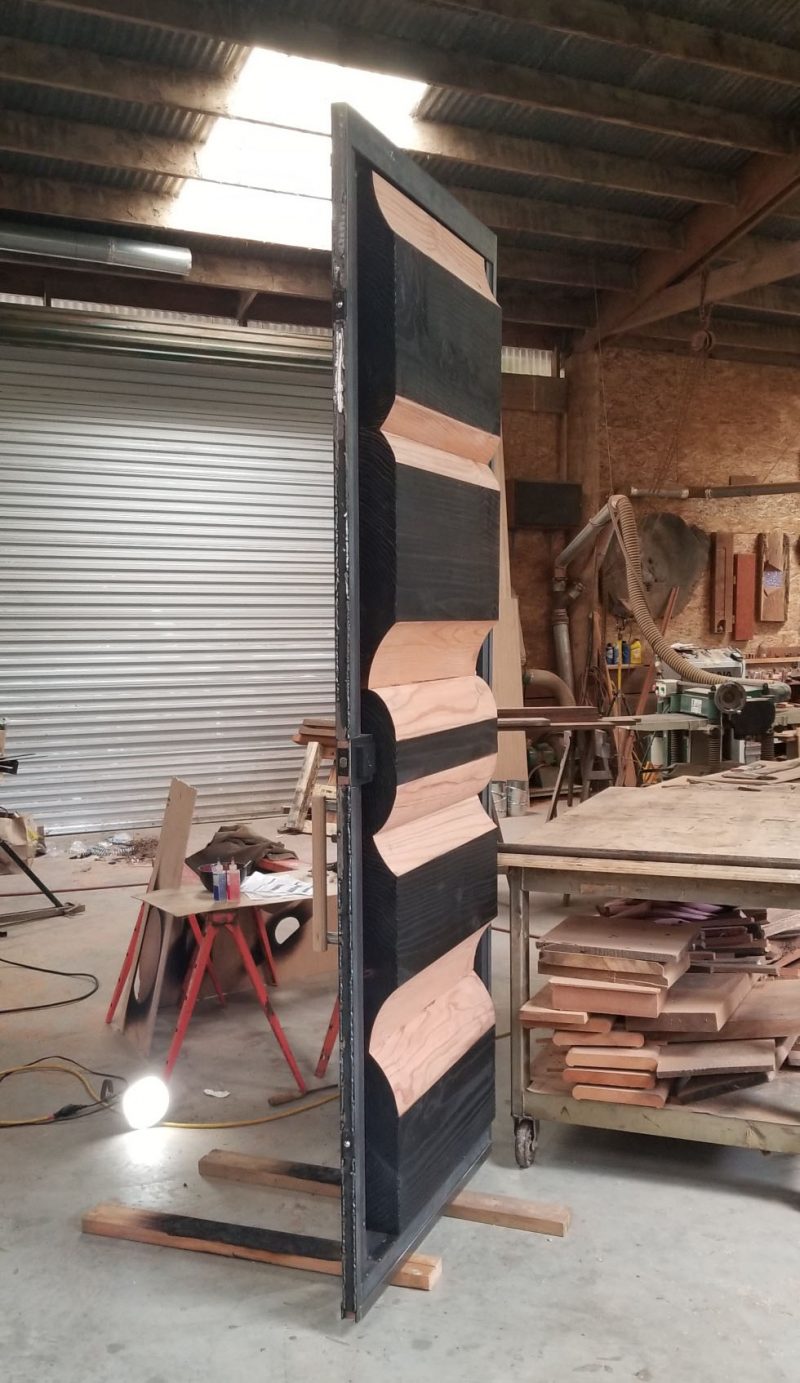 Want to learn more about our custom door business, or want a custom art door for yourself? Click here!